WELCOME TO PROSPARKY

We can kickstart your business or online venture with the recognition it deserves. If you are looking to create that eye catching website or application then look no further.
I believe in 3 important key factors when it comes to providing our customers with what they need and they are Quality, Patience and Support.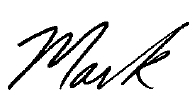 We build products and designs from idea to launch. Specializing in Web & Responsive Design, Development, Branding and Graphics.
Take a look at some of our recent work.
Each project and web site varies in price depending on the size and time needed to complete. We have therefore provided you a rough guide in order to show you what you should expect to receive and the costing involved.
We accept payment by Bank Transfer or Debit/Credit card through PayPal.
* The above items are examples only and are subject to VAT.
OUR CLIENTS

DON'T JUST TAKE OUR WORD FOR IT

I would like to say a huge thank you to Prosparky, they produced an excellent website and logo for my business. I was really impressed with the overall service and professionalism they offered. Nothing seemed too much for them even when I kept changing my mind. The attention to detail was really impressive. I would definitely use them again and would encourage others to use them as they really are a quality service.
Katy Qutaimi
www.kalizoom.com
Excellent service.I would certainly recommend Mark. Thank you for your hard work!
Rabs A
www.hydraquip.co.uk
Good communication and prompt delivery! Looking forward to working with Mark again.
Jordan D
www.reachlp.com